About Us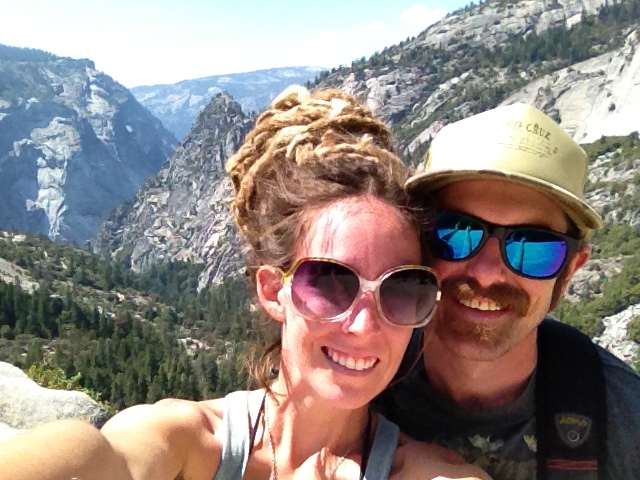 Maria Fomich earned her degree in Jewelry/Metal Arts from Cleveland Institute of Art in 2006. She lives and works in New Orleans, LA pulling inspiration from the beauty she finds in nature, architectural design, positive community, and culture.

Whimsical in form, her work has a uniquely fresh and inviting feel. Using traditional metalsmithing techniques from sweat soldering to cold joining, hand sawing, and forging she transforms raw metals into meaningful objects.

Maria is a talented voice in a new generation of metalsmith artists. Her work is enjoyed by art jewelry collectors but also accessible to a younger generation who appreciates handmade unique jewelry. Her pieces are about living and having fun. She makes work ranging from original custom made pet tags and bike reflectors to fine art pieces and everyday wearables. All of her work is thoughtfully designed and handmade with love.
Patrick Shonk is Maria's 'partner in crime', tackling and learning Adorn & Conquers world of handmade goodness one day at a time.
Allison Fomich & Brett Lojzim are a husband and wife artist team creating jewelry and men's accessories from their studio in Baltimore City. They are inspired by the place where the city, history, and nature meet.
Allison has an MFA in Sculpture from Edinboro University of PA, 2003. She and her husband Brett each hold a BFA from the Maryland Institute College of Art. They started the Tigerlillyshop jewelry lines in 2005 and have been recognized at by the City Paper as Baltimore's Best Jewelry Designer 2007, they were featured on CNN in 2010 as an example of a successful homegrown business and have been recognized in many online and print publications.
Fomich and her husband have steadily grown their business since 2005. Over the years they have offered more diverse items, most recently creating a line of mens accessories. They exhibit at numerous regional retail shows and wholesale at the New Your International Gift Fair, Handmade Designer Maker section and the Buyers Market of American Craft.