About Us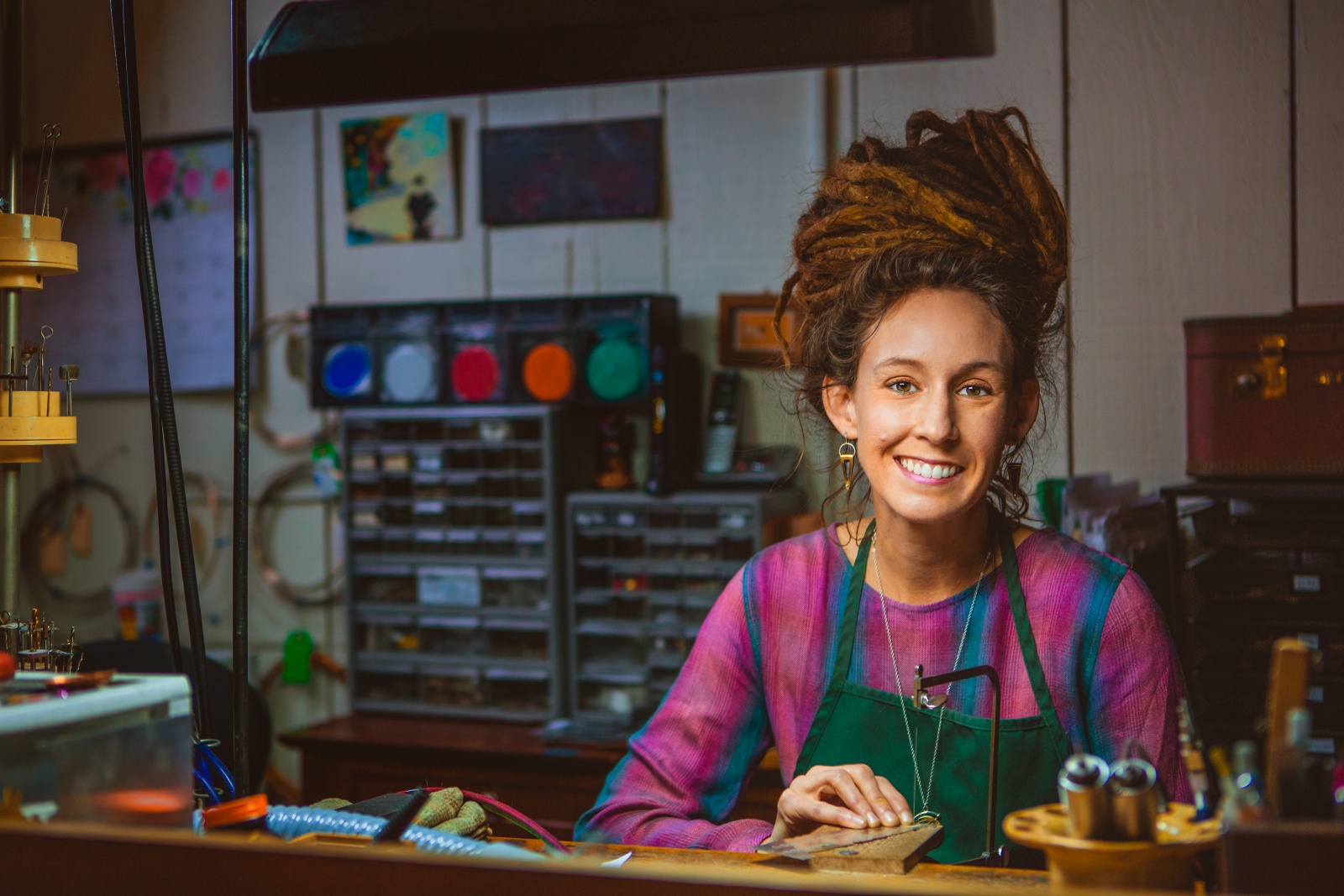 Maria Fomich earned her degree in Jewelry/Metal Arts from Cleveland Institute of Art in 2006. She lives and works in New Orleans, LA pulling inspiration from the beauty she finds in nature, architectural design, positive community, and culture.

Whimsical in form, her work has a uniquely fresh and inviting feel. Using traditional metalsmithing techniques from sweat soldering to cold joining, hand sawing, and forging she transforms raw metals into meaningful objects.

Maria is a talented voice in a new generation of metalsmith artists. Her work is enjoyed by art jewelry collectors but also accessible to a younger generation who appreciates handmade unique jewelry. Her pieces are about living and having fun. She makes work ranging from original custom made pet tags and bike reflectors to fine art pieces and everyday wearables. All of her work is thoughtfully designed and handmade with love.